Fall in volcano rimmed basin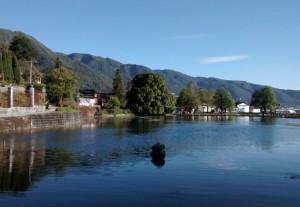 Lying a mile above sea-level in the far southwest of China, the Tengchong basin is blessed with plentiful autumn and winter sunshine and a comfortable temperature. Nestling amongst the peaks of sixty-eight volcanoes (three of which are identified as 'active'), the area plays host to visitors out to enjoy such attractions as climbing up rims and down into craters, eating snacks cooked in hot springs, shopping in the Amber and Jade bazaar, and taking an excursion to a foreign country – Burma, a couple of hours away by bus to the west.
I much appreciated my first visit, though my second was somewhat marred by a minor, Humpty Dumpty-style accident. I sat on a wall, quite a safe wall I assumed, it being a couple of feet wide; but when I stood up I lost my balance, and had a big fall. Although I landed on my feet, the uneven surface of the rubble-strewn ground below proved problematic for my left foot.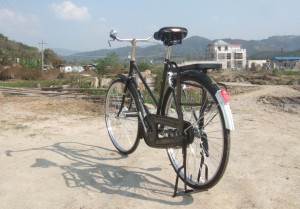 The fall came the morning after my arrival in Tengchong, and about half an hour after I'd fortuitously bought a brand new bicycle – lucky, as it provided a means of returning to my hotel.
Following a couple of days of no improvement, it was time for the professionals.
In negotiating the throng at the hospital I was lucky to have the help of my hotel's odd-job man, and before too long I had my x-rays, medicine and a diagnosis from a doctor – "Hairline fracture of left fibula at the ankle; needs a plaster cast, but is too swollen. Take the medicine, then, once the swelling has gone, come back for the cast."
Acting on one of the hotel receptionist's recommendation to visit "the bone doctor's clinic" for additional attention, I made my way there, and had my ankle encased in a poultice made from a mixture of chicken eggs and mystery ingredients, all held in place with a home-made cardboard splint wrapped in bandage.
Thanks to the generally flat nature of the terrain, despite my injury I was still about to pass much of my remaining time cycling around the basin in the sunshine taking in views of mountains, fields, ponds and daily life of the people.
I would recommend taking a trip to the area for three days or so; just resist tempting walls.
Below is a slideshow of thirteen photos of the area. A caption for each image will appear if the cursor moves over it.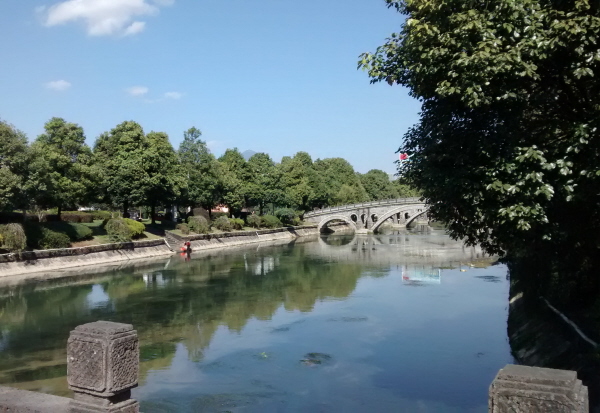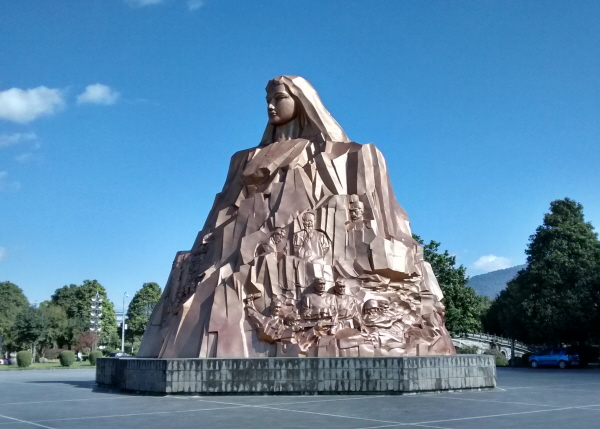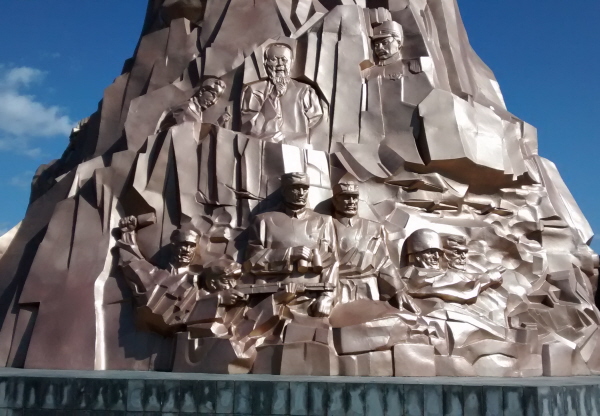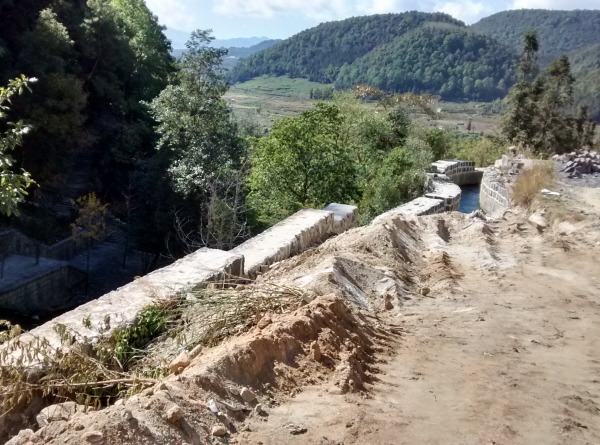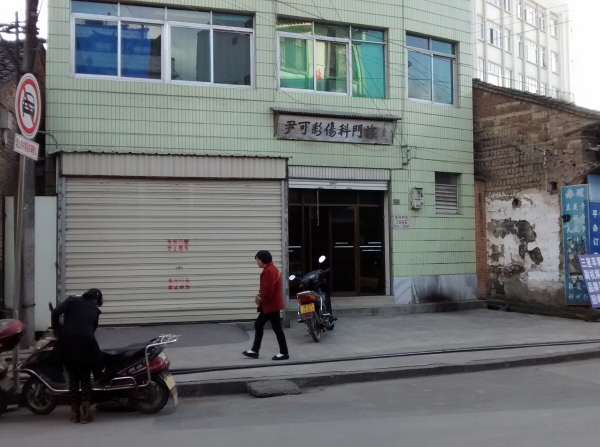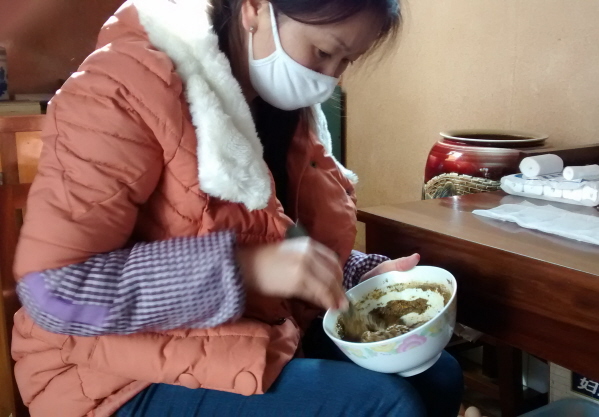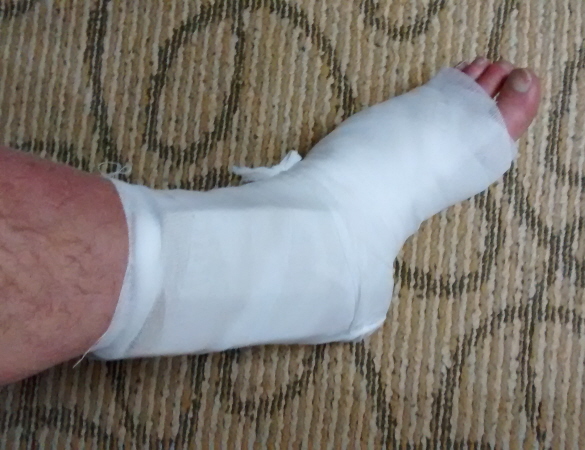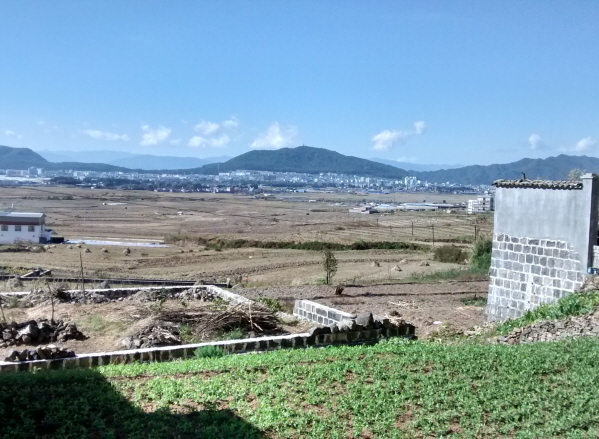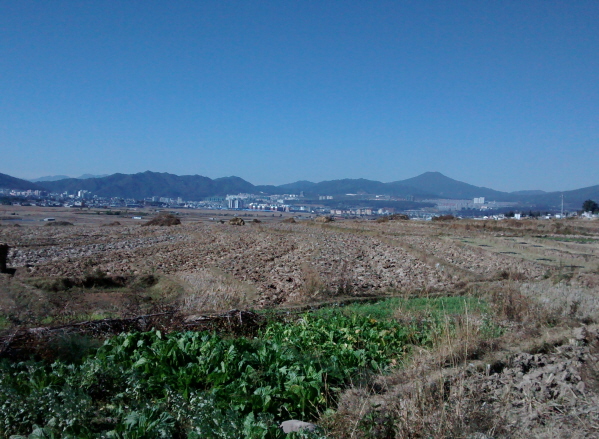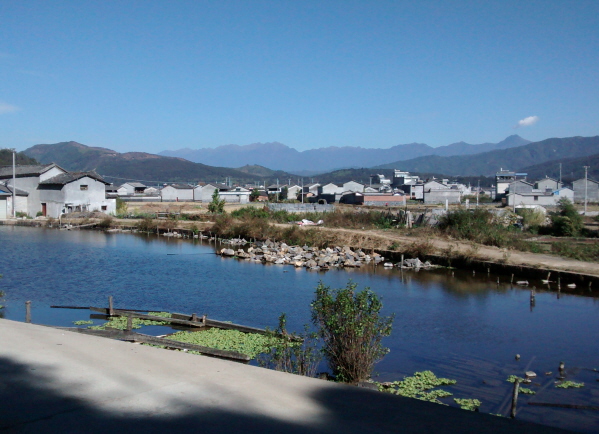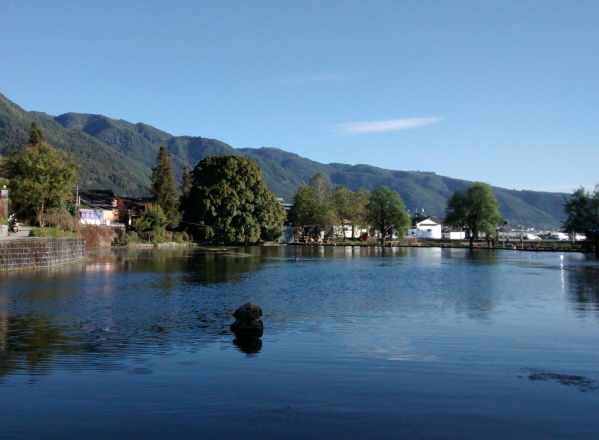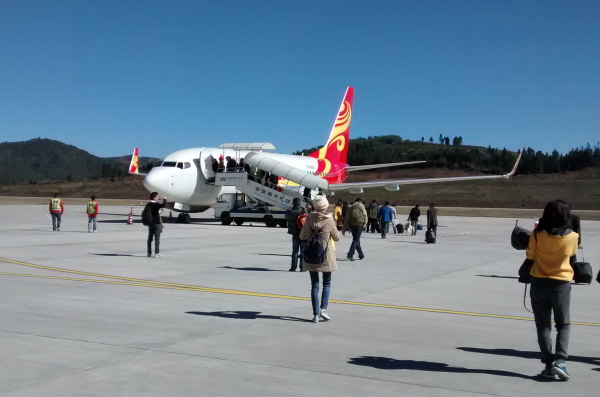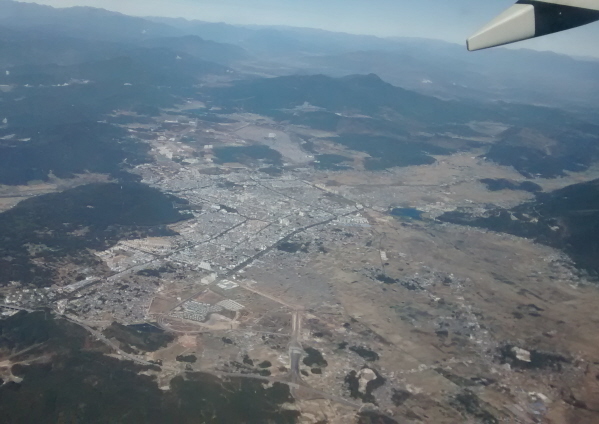 The trail is over. Time to spend three and a half hours flying back to Beijing.