Arthurian tour for Chinese visitors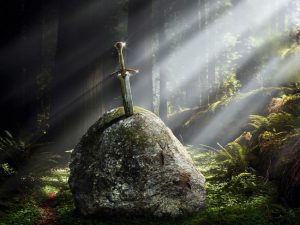 Planning an Arthurian tour for Chinese visitors to the UK is my task for autumn 2017 – today the final day of August I am making a start.
Sites associated with tales of King Arthur proliferate in that area of southwest England known as Wessex. One of these locations is where Merlin commissioned the smith Wayland to make Arthur's magical sword Excalibur.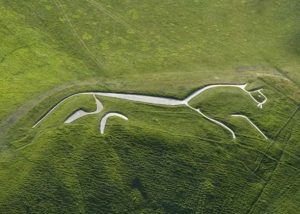 A thirty minutes' stroll from Uffington White Horse – that elegant design carved on the chalk downlands near Swindon – Wayland's Smithy 'long barrow' with its stone burial chamber was constucted and modified over a two-hundred years' period five and a half millenia ago, shortly after the introduction of agriculture into Britain from continental Europe.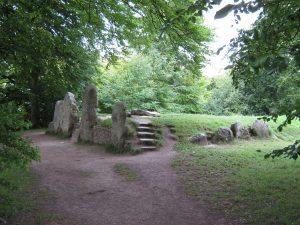 With the great giant-god king of the Finns as his father, and a mermaid his mother, as a boy Wayland was apprenticed to the supreme master metal-workers – the dwarves of the Icelandic mountains. Thereafter he became so renowned for the exquisite nature of his jewelry, that he was seized, and then crippled by the avaricious king of Sweden, who enslaved him to be his own personal goldsmith and jeweller.
Escaping, thanks to the help of one of his brothers, Wayland exacted a terrible revenge on the king, then flew across the North Sea and over England. Spotting the perfect place to serve as his new home, he touched down on the Berkshire downs, where he took up residence at an ancient burial site, and recommenced his art.
Quiet, secluded, peaceful and set in a beautiful landscape, entry to Wayland's Smithy is free. A smithy is the workplace of a smith.
More on the tale of Wayland
Encyclopedic information on Wayland's Smithy
Below is a slide-show of eight views I framed near and at the site: