Wierd scene aside the water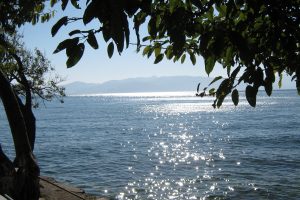 My favourite spot in Yunnan is the lake that cherishes, soothes, cares for, comforts and nourishes the Immortals, in Chinese 抚仙湖 Fuxian Hu. With its equable climate, generous sunshine, fertile soil and abundant fish this area could even serve as a base for my retirement.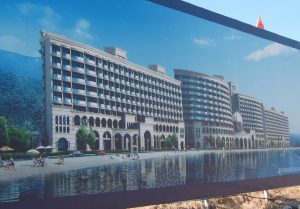 A large modern hotel complex looms over its north-eastern corner, whilst another designed like a flat-screen TV may now have been constructed way down and across the lake in the south-west, but the principal resort is Luchong 禄充 in the north-west with its multitude of low-rise low cost hotels, restaurants, amusements, and pedal boats.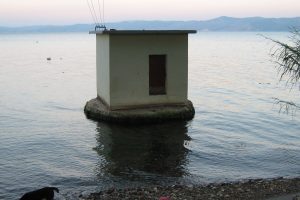 During my circumnavigations of this deep, blue, massive volume of fresh water, I have witnessed both the beautiful and the wierd. What can be the purpose of the structure in this photograph of the lakeside at Lichang 立昌 a few miles south of Luchong?
Here's a slideshow of sixteen lakeside views: