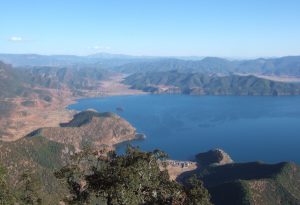 Nestling in the mountains that straddle the border of Sichuan and Yunnan provinces, Lugu Lake is somewhat off the beaten track. Consequently, it wasn't until my fifth visit to southwest China that I finally made my way there.
According to Wikipedia, following an illicit meeting between a promiscuous goddess and a god, the god's horse stumbles and falls, making a deep depression in the land. Being unable to return to heaven because day has dawned, the god is turned into a mountain. The goddess cries so much at this catastrophe that her tears fill the depression, so forming Lugu Lake.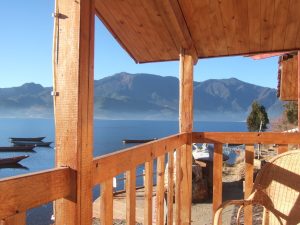 Lugu Lake town is where buses from its county town of Yanyuan terminate. Here there is an information compound, bicycles for hire, and drivers offering rides down to the lakeside.
A ride of four miles to Luowa, a very tranquil village resort, and I settle into an upstairs room with balcony overlooking the lake.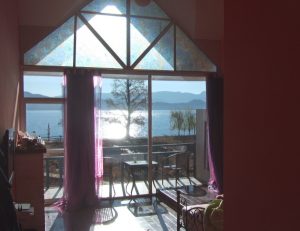 The must-do attraction is a ride up a mountain on the chair-lift, with its spectacular views of the lake.
Nearby is a cluster of buildings, including the warm, comfortable and spacious Iris Hotel 紫鸢尾客栈 where I spend my second lakeside night.
Here' a slide show of fifteen photos shot from atop chair-lift mountain and as I walk from Sichuan into Yunnan and Luoshui the major resort town of the lake: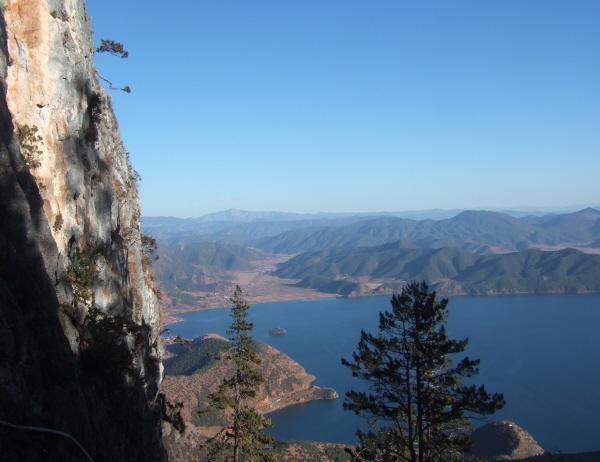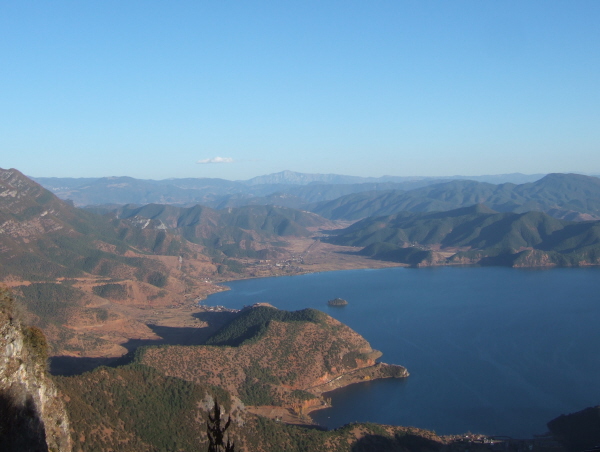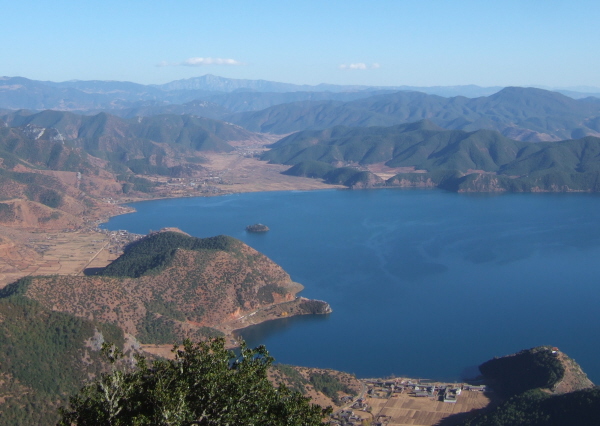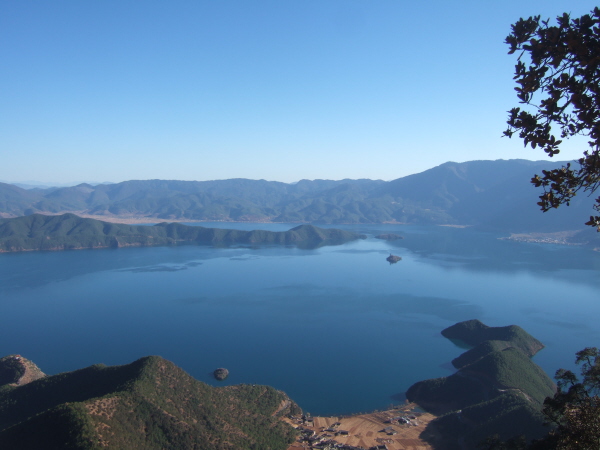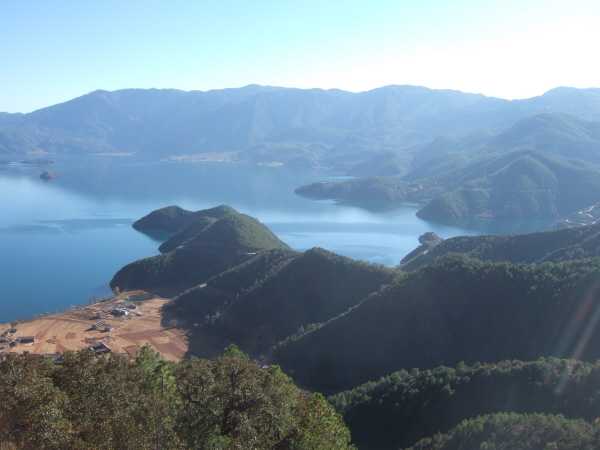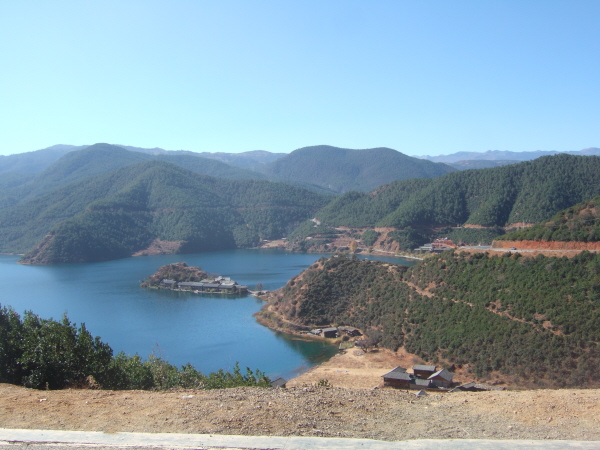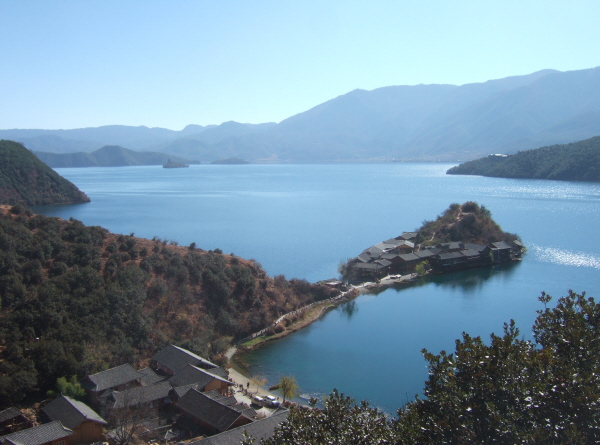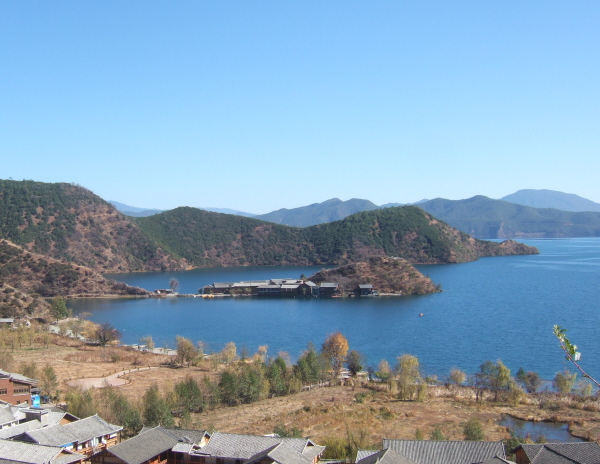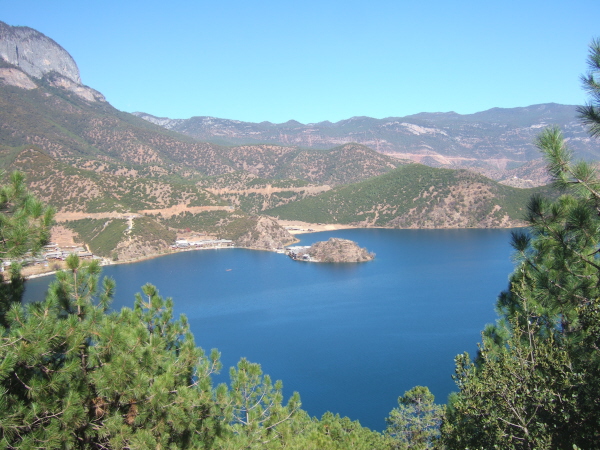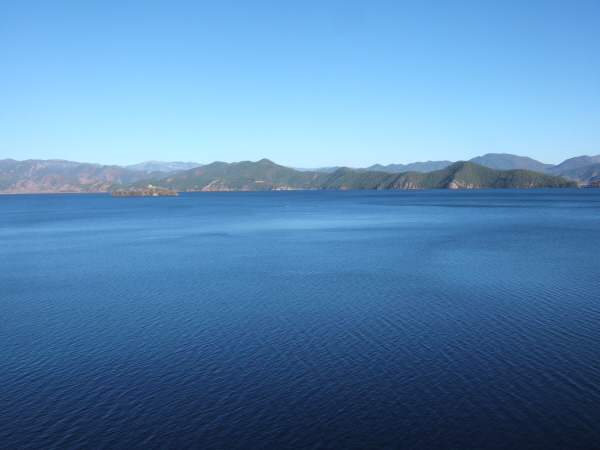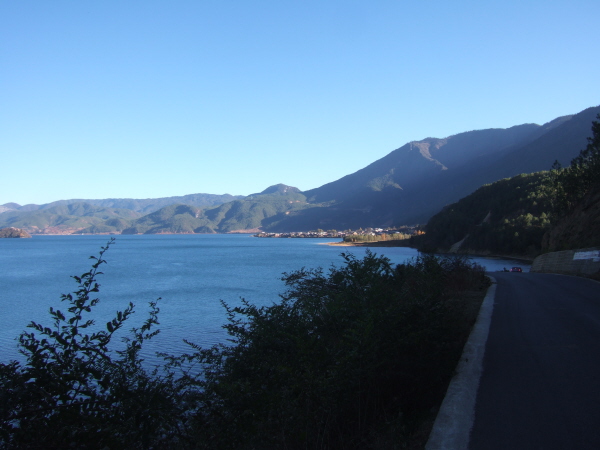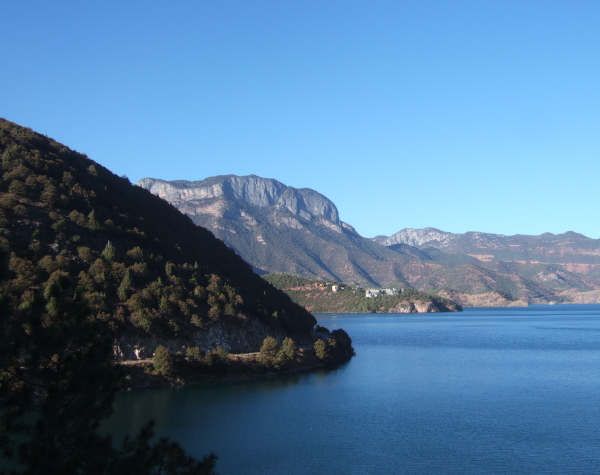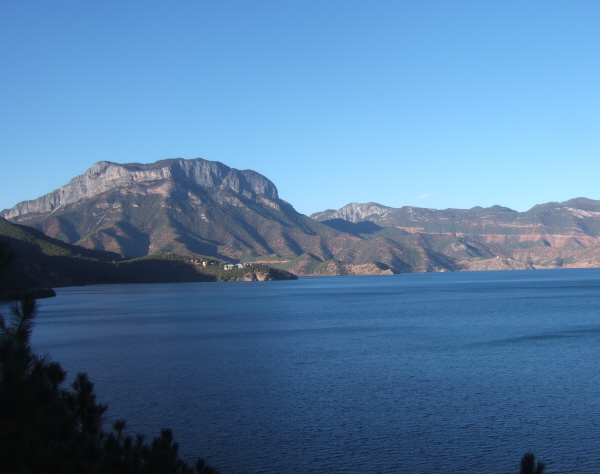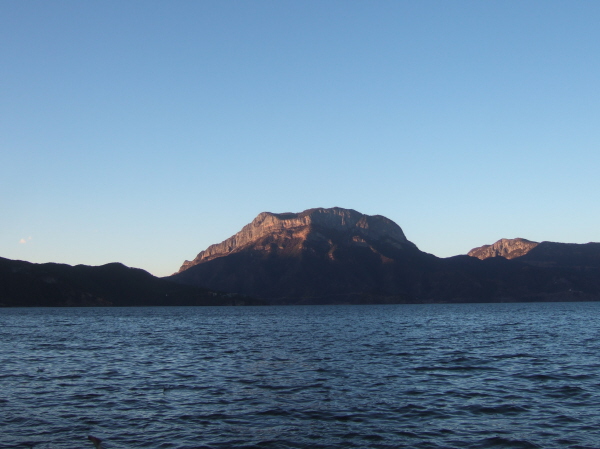 Chairlifts by lakes are great! There's another the other side of Yunnan in Gejiu.