River Yili locked by land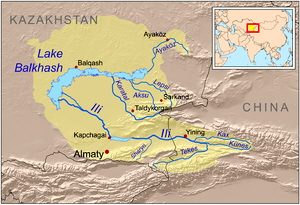 Having yet to bathe in a river that never makes it to the sea, I could not resist a visit to the one river that flows out of China yet fails to reach the ocean.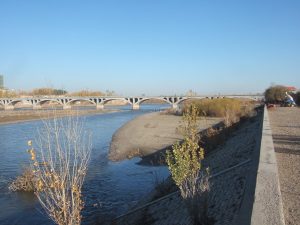 So I get to Xinjiang province in China's far west, and take a bus from Yining city centre's Stalin Street a mile south to the banks of the Yili river.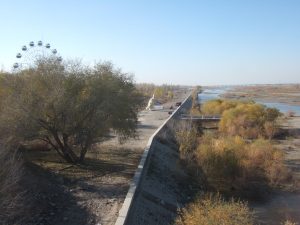 The river washes my feet and cools my beer, setting me up for enjoying the attractions – funfair by the river, and speedboat ride on the river.
There's a slideshow below this short clip of river, boat and ride:
Here's a slideshow of eight photos I took on this trip. A caption for each photo shows when the cursor moves onto it.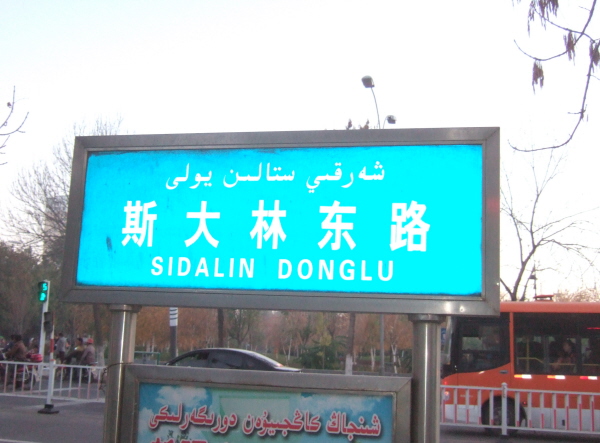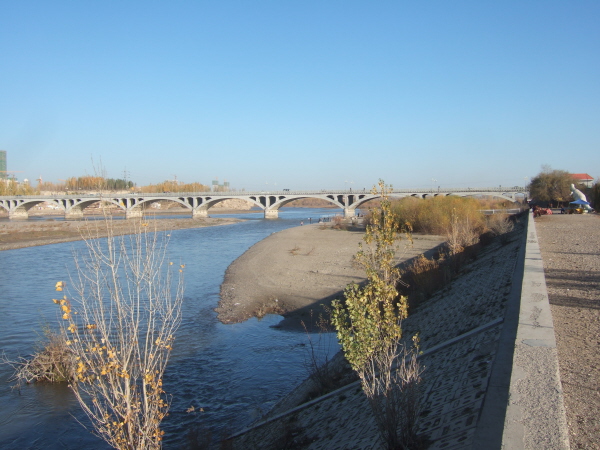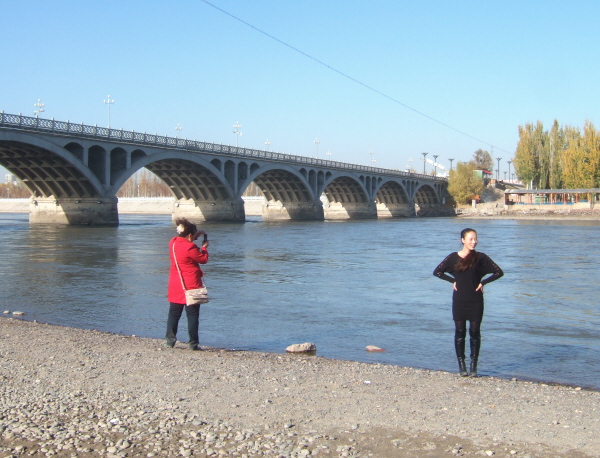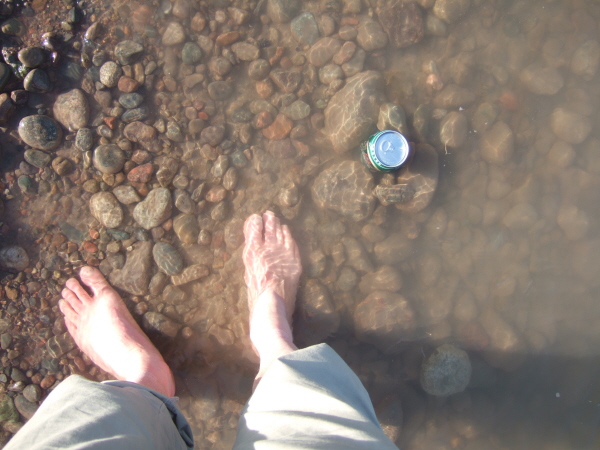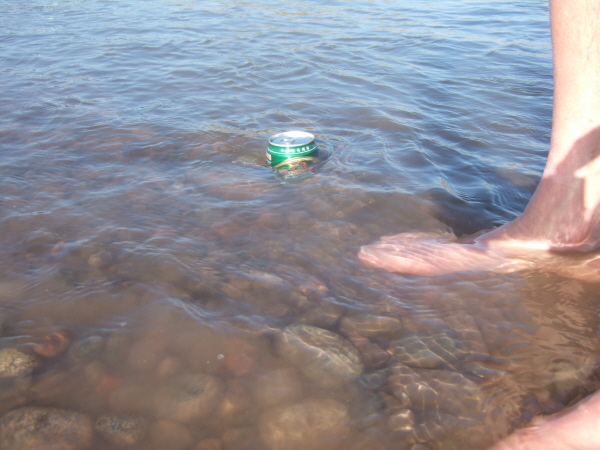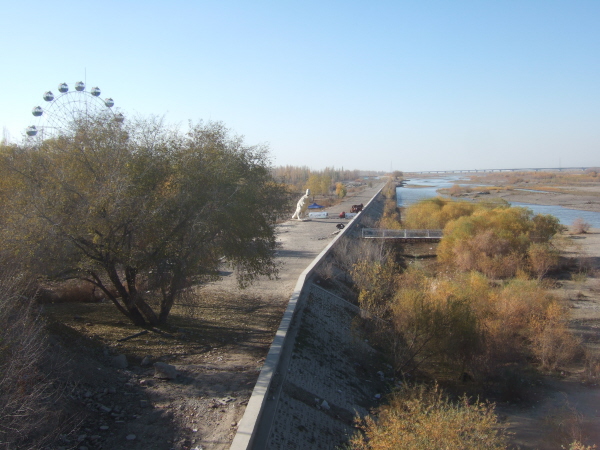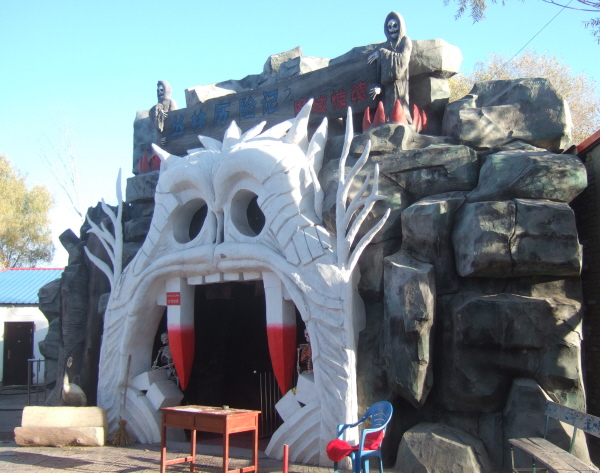 Little left of China to the west, time to head back east.