New film about 'China's Hollywood'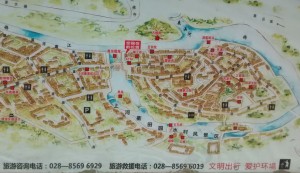 I have completed the first of my films to emerge from the material I collected on this year's autumn trip to China. It features some of the attractions of "China's Hollywood", the scenic, historic town of Huanglongxi a river port forty miles or so south-southwest of Chengdu.
As we near the end of the trail, time is pressing. Fortunately, there's a direct and short flight from Chengdu to our penultimate stop on this tour, the Tengchong basin.