引导在布鲁姆斯伯里步行 Guided walk in Bloomsbury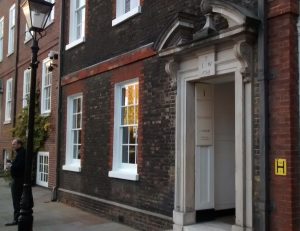 格雷旅馆是剩下的四家律师学院之一,成立于1370年,是律师生活和学习的场所。这是南广场一号。维多利亚女王期待的作家查尔斯·狄更斯年轻的时候在这里当事务员工作。
Gray's Inn is one of the four remaining Inns of Court, founded in 1370 as a place for lawyers to live and study. This is 1 South Square. Victorian author Charles Dickens worked here as as a clerk when he was young. Several of Dickens' novels include scenes set in Gray's Inn.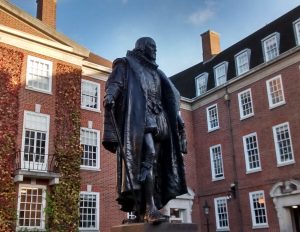 广场的尽头是历史学家和政治家弗朗西斯·培根的雕像,他在这里生活了五十年,直到1626年去世。作为大法官,他被认为给英国法律制度带来更大的公平和公正。然而,他自己被判贿赂,因此被罚款四万英镑,并被监禁在伦敦塔。
At the end of the square is a statue of historian and statesman Sir Francis Bacon. He lived here for fifty years until his death in 1626. As Lord Chancellor he has been credited with bringing greater fairness and impartiality to the English legal system. However, he was himself convicted of taking bribes, for which he was fined £40,000 and imprisoned in the Tower of London.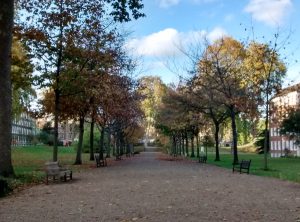 我们现在站在格雷旅馆广场的花园里。二百年前,著名詩人雪萊債務重缠身。星期天他秘密地来到此地与他未來的妻子瑪麗见面,因為那是每星期中唯一的一天債務人豁免被逮捕。
We are now standing in the garden of Gray's Inn Square. Two hundred years ago the celebrated poet Shelley was severely in debt. He secretly used to meet his future wife Mary here on Sundays, because that was the only day of the week when debtors could not be arrested.
Here is a slideshow of eleven photos of Grays Inn: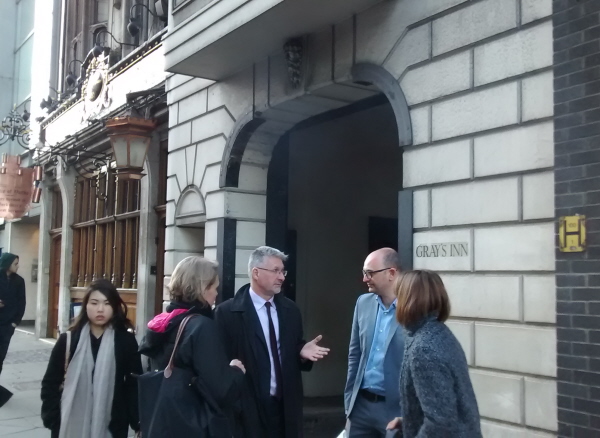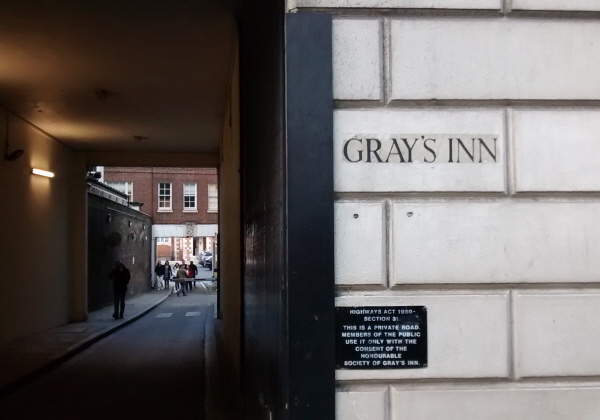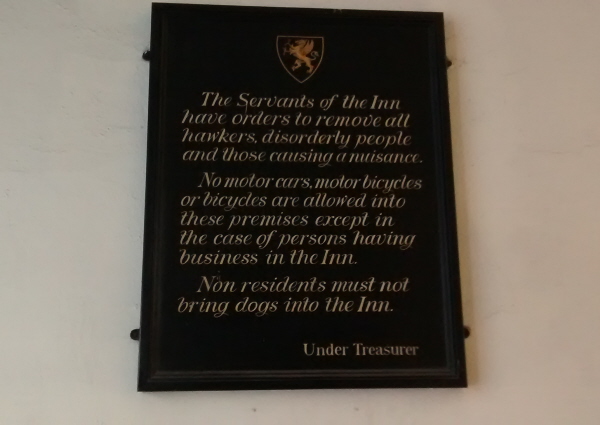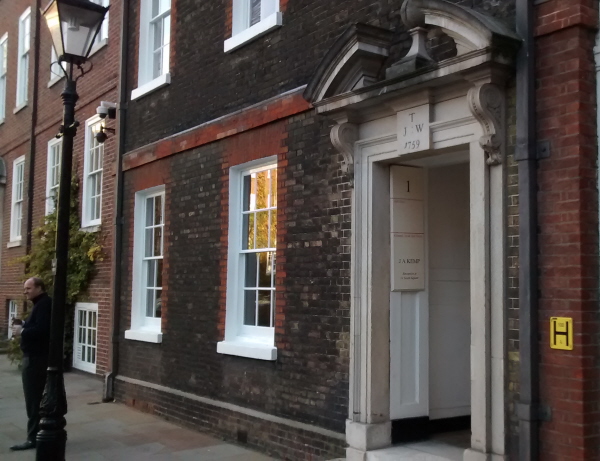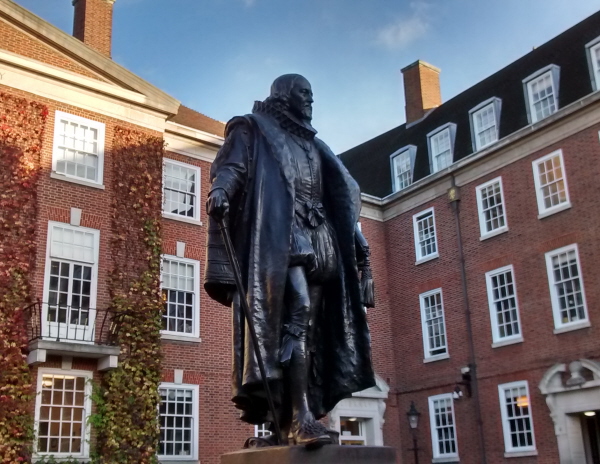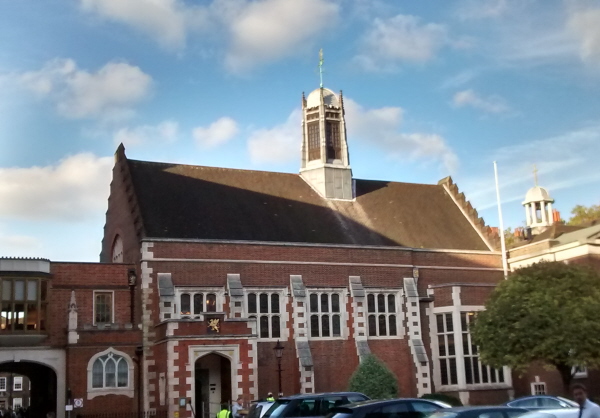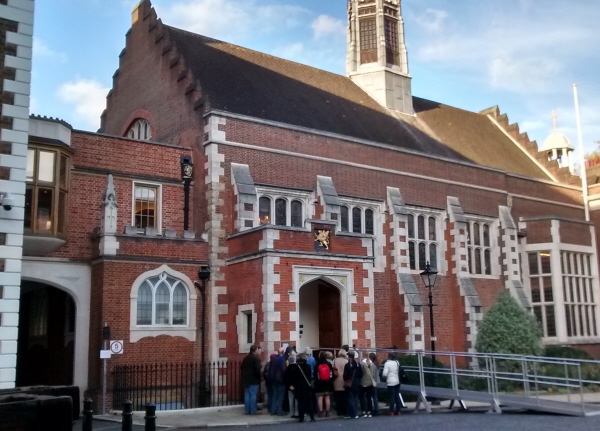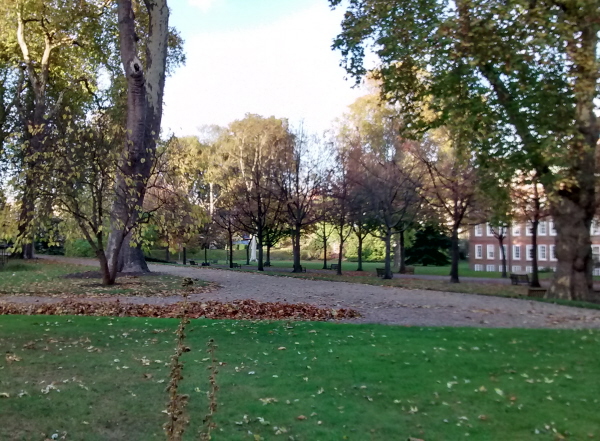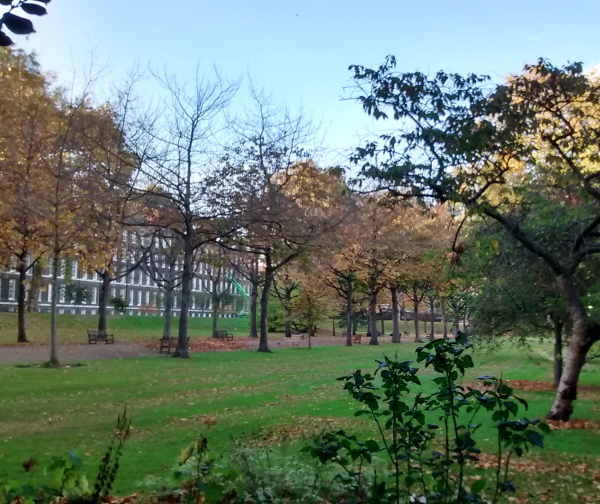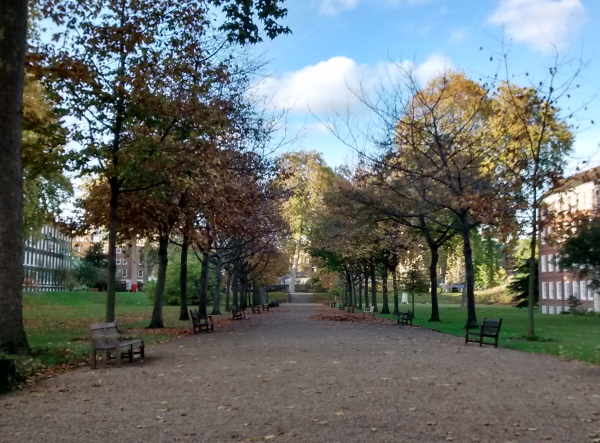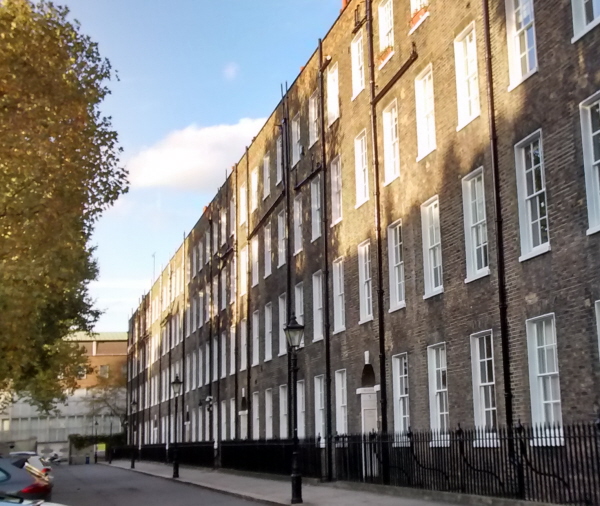 (To produce a script in Mandarin for a walking tour of Bloomsbury in time for Chinese New Year 2018 is my present target. Making a start with Gray's Inn gets the ball rolling. Thanks to the London Gardens Trust for providing a skeleton on which to build the body of this venture, and to those keen users of the language interrchange website ITALKI who are guiding my efforts at translation.)